Vancouver Wire EDM

Vancouver Tel: 604-899-8977 Fax: 604-899-0959
Vancouver Wire EDM Machining Services
Our machine shop offers the following machining services:
Precision cutting and machining
Our CNC wire EDM can cut to .0003" through the hardest materials. We machine hard materials accurately and efficiently. This allows us to cut tools, molds, dies in the hardest materials cost efficiently and to precise tolerances.
Tool making
We custom manufacture tools from drawings or from existing parts. We machine replacement tools for equipment that are no longer supported. We stock a number of Carbide, Tool Steel and other materials to offer quick turn around time. Our gallery of industrial knives will be added to the website soon, so visit again.
Die making
We offer full die making services for single, multiple and progressive dies, including design and engineering. We manufacture the following types of dies:
Blanking Dies
Carbide Dies
Coining Dies
Compound Dies
Forming Dies
Lamination Dies
Progressive Dies
Progressive Eyelet Dies
Progressive Compound Dies
Pultrusion Dies
Swaging Dies
Custom jigs and templates
Woodworking jigs
Metalworking jigs
Assembly jigs
Templates and guides
Go/ Nogo gauges
Precision machining of Prototypes
We deliver prompt custom machining of prototypes, prototype molds with ultra smooth finishes. We have developed prototype products for clients medical, dental, emergency services, industrial products.
Profiling hardened steel and other hard metals
inconel
monel
alloy 750
tungsten carbide
tool steel
nitinol and other memory metals
Kovar
stainless steel
17-4 HT
titanium
hafnium
armor plate
NiFe alloys
zirconium
Internal contouring
Interior & exterior teeth. Splines, tapered splines, high/tight tolerances.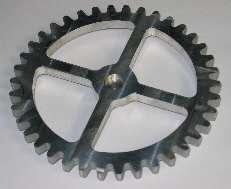 Stacked ultra thin materials, gaskets.
Broken tap removal
EDM offers the possibility to use ram EDM or wire EDM as tap busters, to remove broken taps from through holes and blind holes, with no damage to the part in which the broken tap is imbedded. Our Gromax orbiter gives us near hole popper capabilities for removing broken taps in blind holes, or fore making deep holes.
In House Welding
We now offer in house welding. Our TIG welding and laser welding units allow us to weld most of the materials that we machine and allow us to create complex parts cost effectively.
Programming/ CAD CAM services
We offer onsite programming /cadcam services. Code can also be made from supplied geometry. Additionally, we offer manufacturing engineering services to help you design parts for your special projects.